What are the 5 types of Teeth Braces? How are they different from one another?
Jan 03, 2023 by Adhip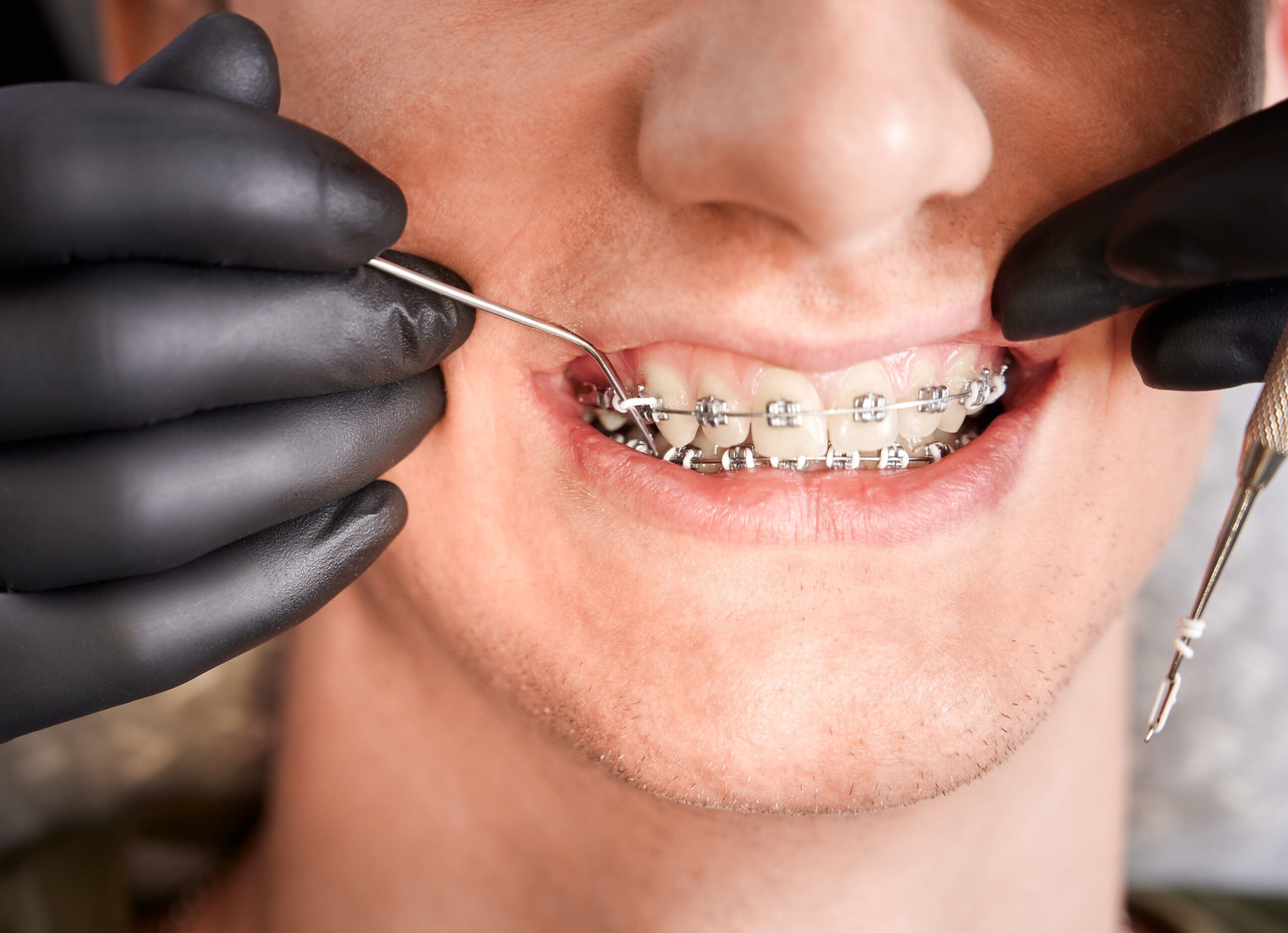 There are a lot of different types of braces, but whichever one you choose will be able to align your teeth. Some common kinds include traditional metal braces, ceramic braces, lingual braces & Invisalign.
5 Types of Teeth Braces
Metal braces
Ceramic braces
Lingual braces
Self-ligating braces
Clear aligners like Invisalign
Types of Teeth braces: Traditional Metal Braces
Traditional types of teeth braces are achieved through brackets, wires, and elastic ties which are made out of metal. They help the teeth move into their desired position with the wire attached to the braces. There is an array of colors available because people love having different options!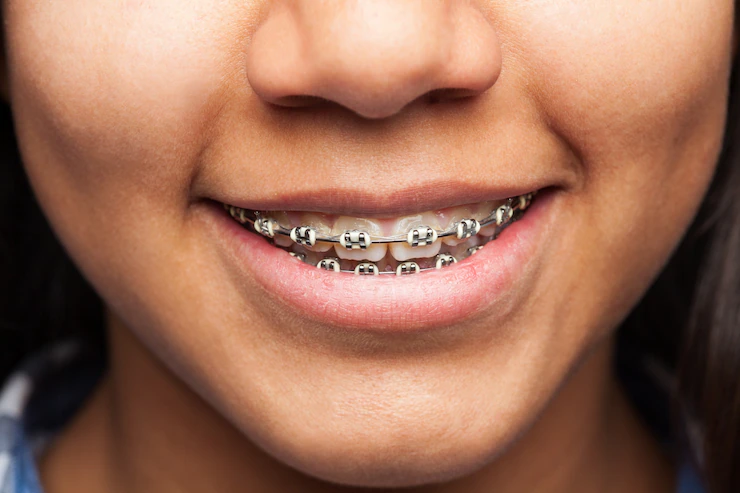 Heat-activated archwires are a newer addition to the traditional method of getting braces. They utilize the body's heat in your mouth to speed up the treatment process and make them more comfortable than before. Although metal braces require some extra attention and care, they last more than traditional braces and will straighten teeth faster. Make sure to work on your oral health through the process of treatment.
Ceramic Braces
Ceramic braces are inconspicuous and have a similar size to steel braces. They fit into the natural color of the teeth so they don't show.
A lot of people find that the Invisalign type teeth straighteners or braces are more comfortable than traditional braces. They're thin, so you can enjoy all your favorite snacks with them and they're barely noticeable in photos too. All tooth bracing systems are more expensive than traditional methods of dental care and may become stained if they are not taken care of properly.
Types of Teeth braces: Lingual Braces
Lingual braces are metal brackets that attach to the inside of the teeth and cannot be seen from the outside.
Invisible braces, which are hidden from view behind the teeth, often don't work as well as traditional ones and take more time to achieve desired tooth alignment. There are a couple of downsides to mercury fillings. They may be uncomfortable for the patient, coming into direct contact with their tongue. Moreover, they can be more difficult to clean.
Self-ligating Brace
Self-ligating braces are, in many ways, just like metal and ceramic braces. They rely on the same two things – brackets and a wire – to create the needed tension to move teeth. Self-ligating braces are a better option for many people as elastic rubber ties are not needed. The braces use a door or clip system which keeps the wire secure without elastic rubber ties.
This type of teeth braces result in shorter appointment times because they are easy and quick to adjust. They are a good choice for:
Patients who are hypersensitive to pain
Some patients may find sitting still in the dental chair for a long time difficult.
Patients require assistance throughout their life, and partnering with a dental practice can help with overcoming early oral health challenges.
Invisalign And Clear Aligners
There are a lot of different types of braces, but there's something called Invisalign which has brackets that are made out of clear plastic. It's a good option if you're looking to conceal your brace. Aligners are easy to remove and replace since they offer a set of 18 or 30 alignments, depending on how long your treatment needs to be. They are easy to insert and will last for the entirety of the treatment.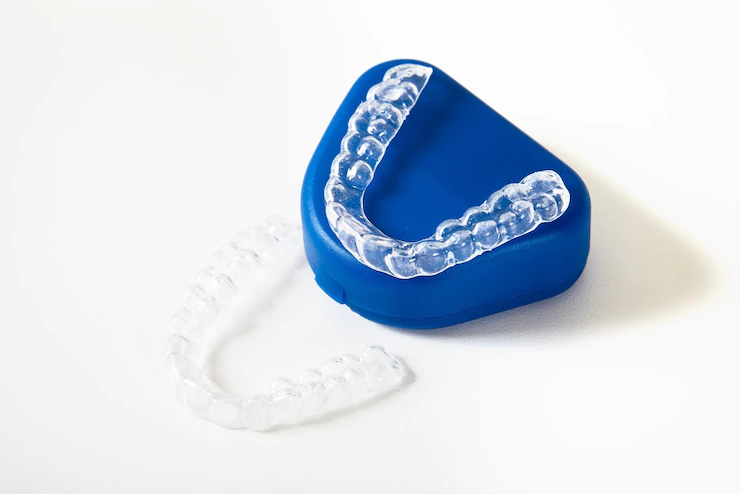 Generally, this type of braces is a more desirable option because you can have virtually invisible ones that allow greater freedom, and they are comparatively cheaper. However, they are only suitable for correcting some dental problems.
Takeaway
Some people might find braces or other orthodontic appliances to be a source of embarrassment and may want to go with the least expensive option. Traditional metal braces are effective and are one of the most common types of braces in use today.
For clients with more complex needs, lingual braces type of braces are a viable option to straighten their teeth. We can combine Lingual braces with Invisalign if the client's teeth require a more esthetic solution.
---
Products That We Suggest for you 
G-Force – Dental Health Formula
G-force is a blend of natural components that have proof clinically to cleanse your saliva and support healthy gums and teeth. Its force's antioxidants aid in the detoxification of your liver and all physiological fluids, resulting in bacteria-fighting saliva, as well as robust gums and teeth.
To know more and purchase, Click Here
Dentitox Pro – Teeth & Gum Health Support
Dentitox Pro is a nutritional supplement that is from natural substances that can aid with gum and tooth problems. To achieve the best outcomes, the supplement includes a variety of natural substances in just the appropriate proportions. Unlike other supplements, the Dentitox Pro is completely safe and effective.
To know more and purchase, Click Here