Hydro Dermabrasion: Benefits and Side effects
Jan 31, 2023 by Adhip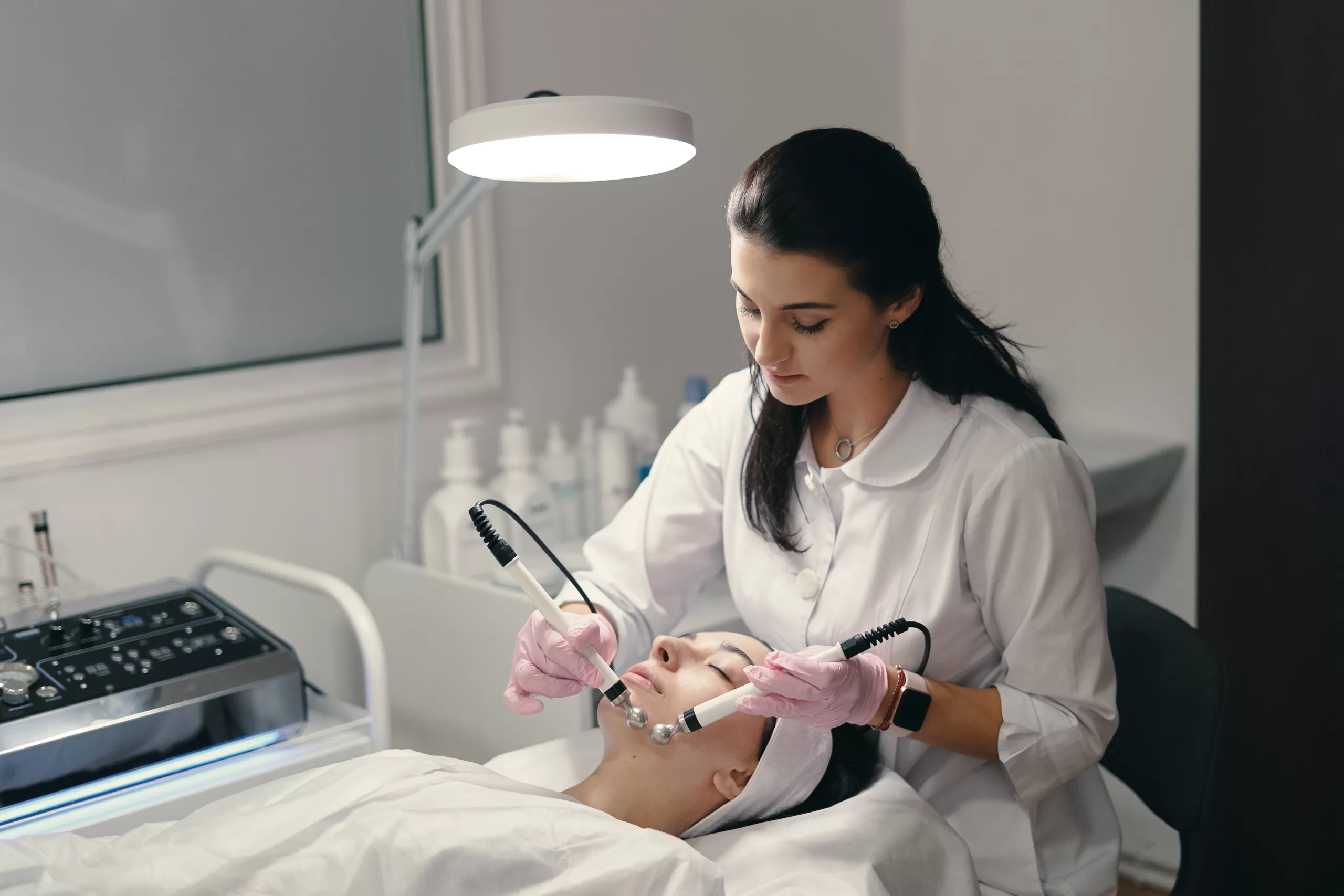 Everyone desires to have glowing skin without any blemishes. But, makeup cannot substitute healthy and smooth skin which is why regular facial visits are becoming popular amongst many people as part of their daily routine. Today, let's take a look at the popular facial treatment – hydro dermabrasion. 
What Is a Hydro Dermabrasion?
Hydro dermabrasion is an excellent facial treatment–it is gentle enough but still quite effective, providing a thorough exfoliation, deep cleaning, and intense plumping. It offers instant anti-aging effects and better skin texture with a radiant appearance.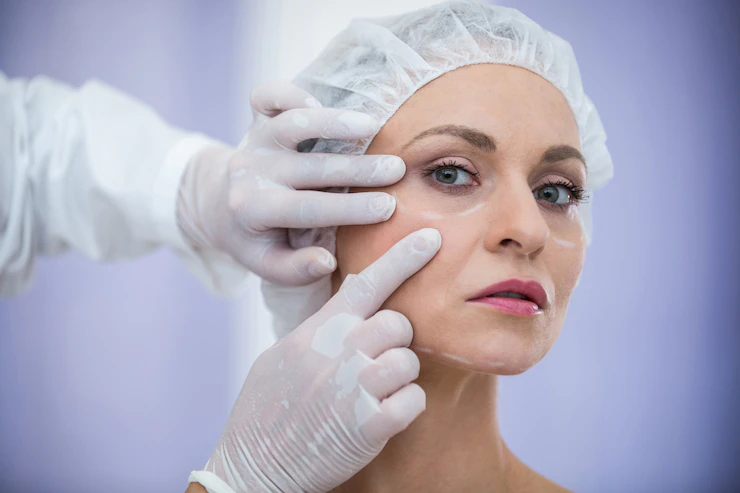 This skin treatment is based on a variation of microdermabrasion, which is itself derived from dermabrasion. Also, it involves the simultaneous removal of dead skin from the epidermal layer by exfoliation and suction. Hydro dermabrasion is a unique treatment in which an additional step of infusion is done, making it incredibly effective at deeply cleansing the pores.
Hydrafacial is the branded name for hydro dermabrasion. This skin-care treatment requires a specialized device and there are many different brands of machines that offer it. So, if this sounds familiar – it's likely that you've heard about hydro dermabrasion and hydra facial before.
Hydro Dermabrasion: Benefits
The benefits of Hydro Dermabrasion include
Exfoliation is an important part of skin care as it helps to get rid of the dead cells from the stratum corneum, revealing brighter and healthier-looking skin.
This product cleanses and purifies the pores, removing all debris and impurities.
The cleansing process is accompanied by a disinfectant solution, which helps to protect your skin from harmful bacteria and future breakouts. This added protection can be highly beneficial for those with sensitive or acne-prone skin.
Infuse skin with intense hydration by harnessing the power of a powerful blend of moisturizing and nourishing ingredients that penetrate deep into the pores.
It evens out your skin tone and texture, leaving it softer and healthier. Therefore, the strong nutrients make the skin firmer, making fine lines &wrinkles appear reduced for a noticeable anti-aging outcome.
How Does It Work?
Hydro dermabrasion facial is an effective, non-invasive skin treatment that combines several methods for a more luxurious experience. The process comes with four steps, making it one of the more elaborate treatments available.
The hydra dermabrasion machine is equipped with a multifunctional handpiece connected to a tube and several tanks. It provides an array of beneficial features that make it extremely useful.
The tip of this tool mechanically removes dead skin cells when moved across the skin. It also has a vacuum effect that effectively clears out all dirt from pores. Further, it is in use as a high-pressure spraying tool to infuse solutions deep into the pores.
The same handpiece is used for the entire procedure, however, different settings of the device can be adjusted to carry out various roles.
Hydro dermabrasion Facial Procedure
To understand the hydra dermabrasion facial procedure in detail, let us go through each step of it.
1. Pre-Cleansing
Initially, your skin is given a thorough cleaning with a mild tonic to clear away any makeup or skincare products that might be present before the actual treatment begins.
2. Exfoliation
Once you've decided which settings to use, it's time to start the handpiece. The tip of this tool is to only scrape off the dead cells from the epidermis, and won't go any deeper than that – meaning there won't be any lasting damage caused. By sending signals to the body, it encourages the production of collagen and elastin which leads to a better skin structure from within.
3. Infusion of the Solution
The handpiece release a blend of serums, acids, and water which will free the pores and break up their content. Also, this handpiece has a unique design and can launch & remove the solution from the surface of your skin quickly. This Hydro Dermabrasion technique helps prevent the contaminated liquid from lingering too long on your skin.
4. Suction
The actual process for hydro dermabrasion may be different based on the equipment in use. In some cases, there's suction provided in addition to a strong jet of a solution, while other machines only utilize suction.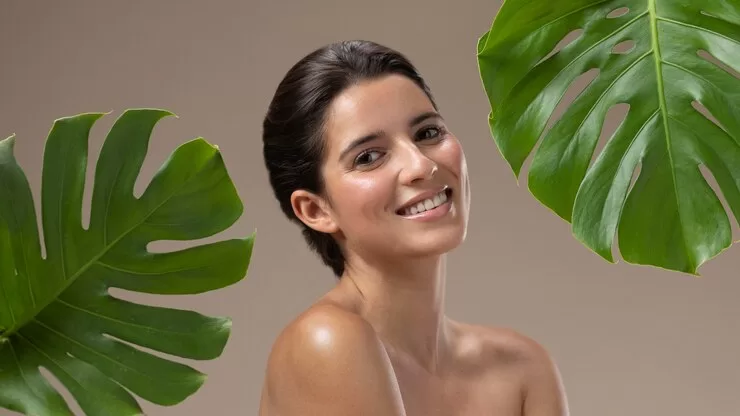 The handpiece can be tweaked to enable strong suction, allowing it to extract all of the dirt, oils, bacteria, and product residues from the now-opened pores. Therefore, this will efficiently unclog them in an instant.
Hydro dermabrasion offers a gentler alternative to facial extractions as it helps prevent breakouts after your facial. It also disinfects pores, effectively getting rid of any unwanted bacteria.
5. Hydrating Formula
Completing the process is the application of a hydrating formula that is directly into the skin with a handpiece. This step provides nourishment, and it also has anti-inflammatory properties that can help reduce inflammation in the area.
The skincare formula will suit your individual needs, often containing hyaluronic acid of low molecular weight. Additionally, This powerful ingredient is great for providing intense hydration and making the skin look plumper.
This type of application facilitates the absorption of serums deeper into the pores than traditional topical applications. As a result, it increases the skin volume and reduces any fine lines present.
Side Effects of Hydro Dermabrasion
The area where you had the procedure may feel slightly warmer and appear red for a few hours. This is just a sign that the blood flow to that area has increased.
If you have sensitive skin or take medication/supplements that can thin your blood, there's the possibility of some slight bruising due to the suction.
Post-procedure, your face may appear dry and it is important to generously moisturize to keep it hydrated.
Post your beauty treatment, you may experience some minor skin flaking for a couple of days. This is normal and a sign that your skin is exfoliating further.
If you are prone to cold sores, undergoing treatment might trigger an outbreak. It is best to discuss the potential risk with your physician and get them to prescribe an antiviral based on your medical condition, if suitable.
It's essential to remember that your skin will be more sensitive to direct sunlight post-procedure. To avoid sun damage and other complications, use sunscreen with SPF when going outdoors.
Takeaway
Hydro Dermabrasion offers a gentle skin-resurfacing treatment that helps to bring a bright, smooth, and rejuvenated look to the skin. Also, his procedure involves exfoliation, deep cleansing, and maximum hydration for radiant results. Chemical peels are great for making your skin look & feel better, and they may even give you a radiance to your complexion. However, they don't usually deliver the same results as microdermabrasion or dermabrasion when it comes to dealing with hyperpigmentation or scarring. This treatment may be a better fit for those issues.
---
Products That We Suggest for you
GenF20Plus- Diminished wrinkles, crows feet, laugh lines, and age spots.
Diminished Wrinkles, Crows Feet, Laugh Lines, and Age Spots. Skin that Looks and Feels Firmer and Smoother. Increased Physical Stamina. Weight Loss with Decreased Body Fat.
To know more and purchase, Click Here
Revitol – Phytoceramides, Anti Aging Flawless Skin
With Revitol Phytoceramides you could experience fuller, firmer skin that can help you look noticeably younger, leaving all your friends clambering to know your anti-aging secret.
To know more and purchase, Click Here