Can Onion juice give effective results for hair regrowth?
Nov 14, 2022 by Adhip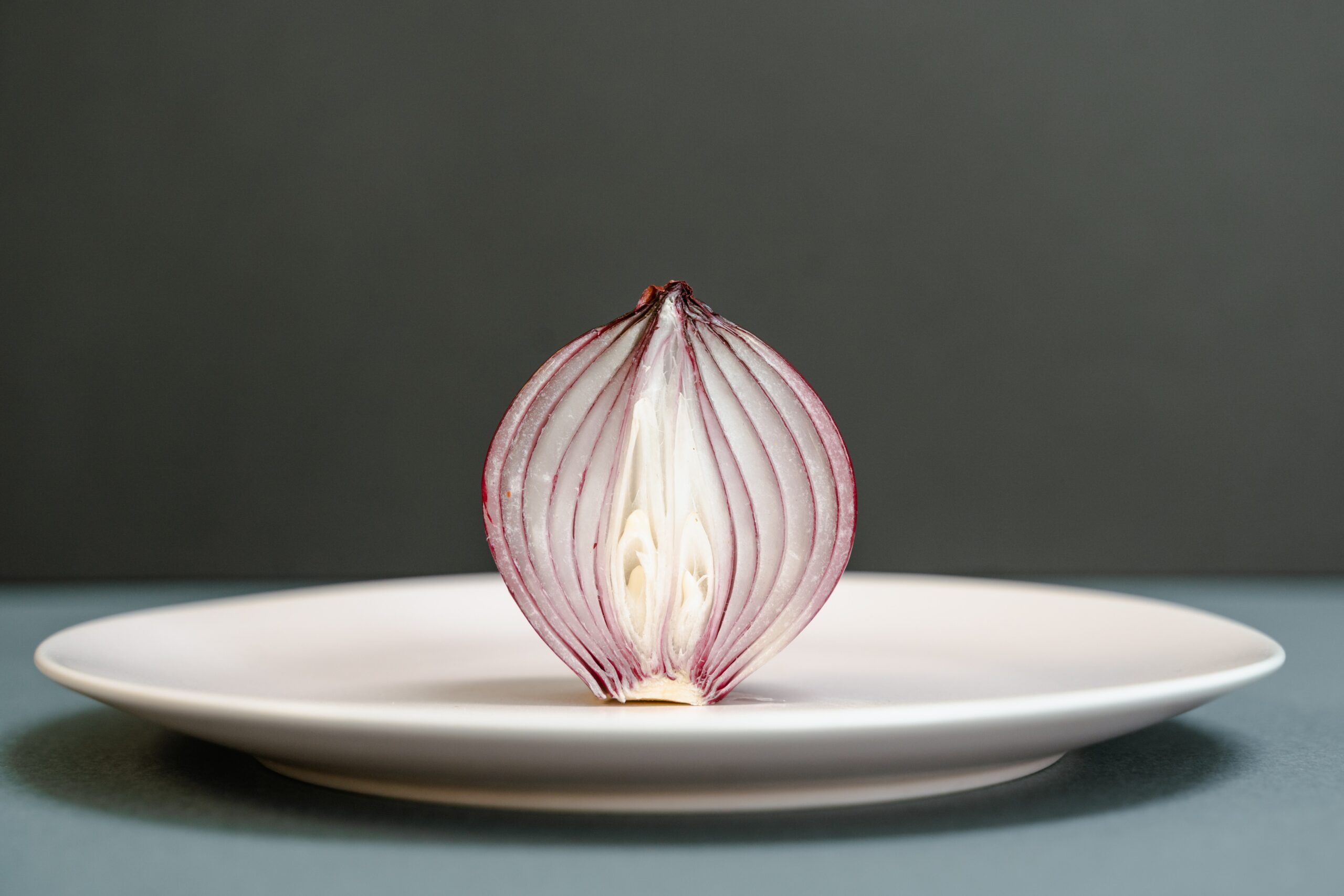 Onions, usually only eaten as a food ingredient, have unexpected uses. For example, onion juice is a home remedy for hair regrowth.
Onions aren't just a good ingredient for salads, sandwiches, and other dishes. They can also be applied to the skin. Onion juice helps to reduce hair loss and strengthen follicles when applied on the scalp. Some clinically tested supplements might also results in your hair regrowth.
We asked experts from the hair and skin care industries to help us better understand how onion juice can impact hair growth. Onion juice can help reduce hair loss and promote regrowth, but this only applies if the hair loss is by a few specific issues.
Various experts weighed in on the topic and we've summarized their key points below.
Find Out More about the Benefits of Onion Juice for Your Hair Regrowth
Many people are sick of losing hair. According to the American Academy of Dermatology, 80 million men and women in the US are experiencing some degree of hair loss.
Onions are high in minerals and sulfur, providing a source of nutrition for the hair and may make it grow faster. In addition to nourishing the follicles and increasing shine, onion juice will also strengthen your hair. This extra nutrition may also help with minimizing breakages and thinning. It may also heal conditions like dry scalp and thinning hair by stimulating the growth of fresh, new hair.
The following could be one of the reasons that onion juice can help improve the health of hair:
Onion Juice has Anti-microbial properties
Onions contain antibacterial properties, which may help fight scalp infections.
Weak hair follicles may be a symptom of scalp infections. Healthy scalps, on the other hand, are more likely to have strong hair follicles.
Dietary sulfur
Some people believe that onion juice can help hair to grow back, because of the beneficial chemical sulfur. Sulfur helps to decrease hair loss
Sulfur is one of the most common minerals in our body and it helps produce important proteins and enzymes. It is also present in hair, which contains keratin.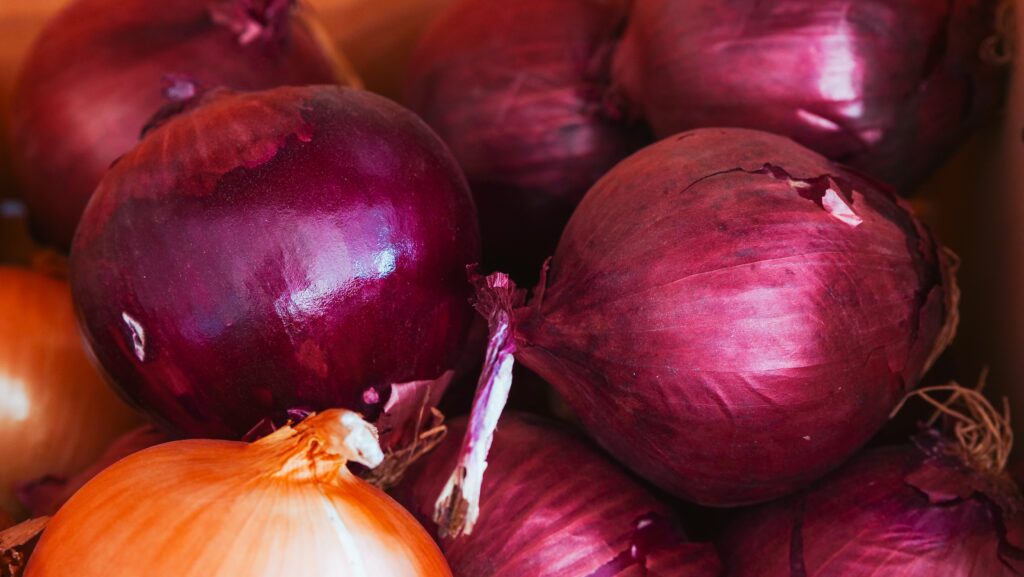 The sulfur in onion juice may provide the hair with the nourishment it needs to grow and also increase its growing phase.
Onions are Antioxidants
Onions contain antioxidants such as flavonoids. Antioxidants help the body resist harmful free radicals.
Free radicals are the ones cause aging. For example, they may destroy hair follicles and lead to thinning and loss of hair.
This is because onion juice can help protect your hair from damage caused by environmental factors and prevent scalp infections.
Onion juice results for hair regrowth
Many people believe that onion juice therapy can help stop hair loss, but the effectiveness of this approach has yet to be thoroughly researched.
A study published in the Journal of Dermatology found that applying onion juice to the scalp may help people grow hair.
During the research, hair growth started after 2 weeks of using onion juice, which was applied to the scalp twice daily for participants with alopecia areata. Both men and women participated in the study, and males had higher rates of hair regrowth.
How to apply Onion Juice for hair regrowth
For hair-strapped people who have been told about onion juice, the process of doing so is easy.
To make onion juice, peel the onions and cut them into small pieces. Cook in boiling water for about 20 minutes. Drain the cooked onions to yield a cup of liquid. Peel four onions and chop them up into small pieces
Squeeze the onion to extract the juice, or use an electric juicer to do it for you.
Another option is to place onion pieces in a blender and blend them into a paste. Place the squeezed cheesecloth in a strainer over a bowl and slowly add bits of liquid until you're left with just the pulp.
Apply the apple cider vinegar to your roots or your scalp.
Are there any Side effects?
If you have an allergy to onions, you should avoid using onion juice on your hair. Onions can potentially cause redness and itching if you choose to use them as a treatment. Mixing onion juice with an emollient substance such as aloe vera or coconut oil may prevent these side effects.
Take Away
Using onion juice as a natural home remedy for the hair is a great idea. Some people have reported that it has improved thickness, stimulated growth, and even regenerated new growth when dealing with hair loss.
Because not everyone has such hair loss-related conditions as androgenetic alopecia or pattern baldness, onion juice is not a cure for all hair loss. But it can work for some. You will need to see a dermatologist who can supply the proper medication, as well as vitamin supplements that are right for your particular pattern of hair loss.
---
Products That We Suggest for you
HairFortin – Advanced Hair Growth Formula
HairFortin is a strong hair growth solution that promotes healthy hair growth and naturally prevents hair loss. It is completely safe to use and has been confirmed in clinical studies.
To know more and purchase, Click Here
Provillus- Hair Regrowth for Men & Women
Hair Regrowth System for Men & Women – "Provillus Hair Regrowth Treatment contains the world's only ingredient specifically approved by the FDA and scientifically designed to treat Male Pattern Baldness at any stage of hair loss. "
To know more and purchase, Click Here