7-day Meal plan for Body Building
Nov 29, 2022 by Adhip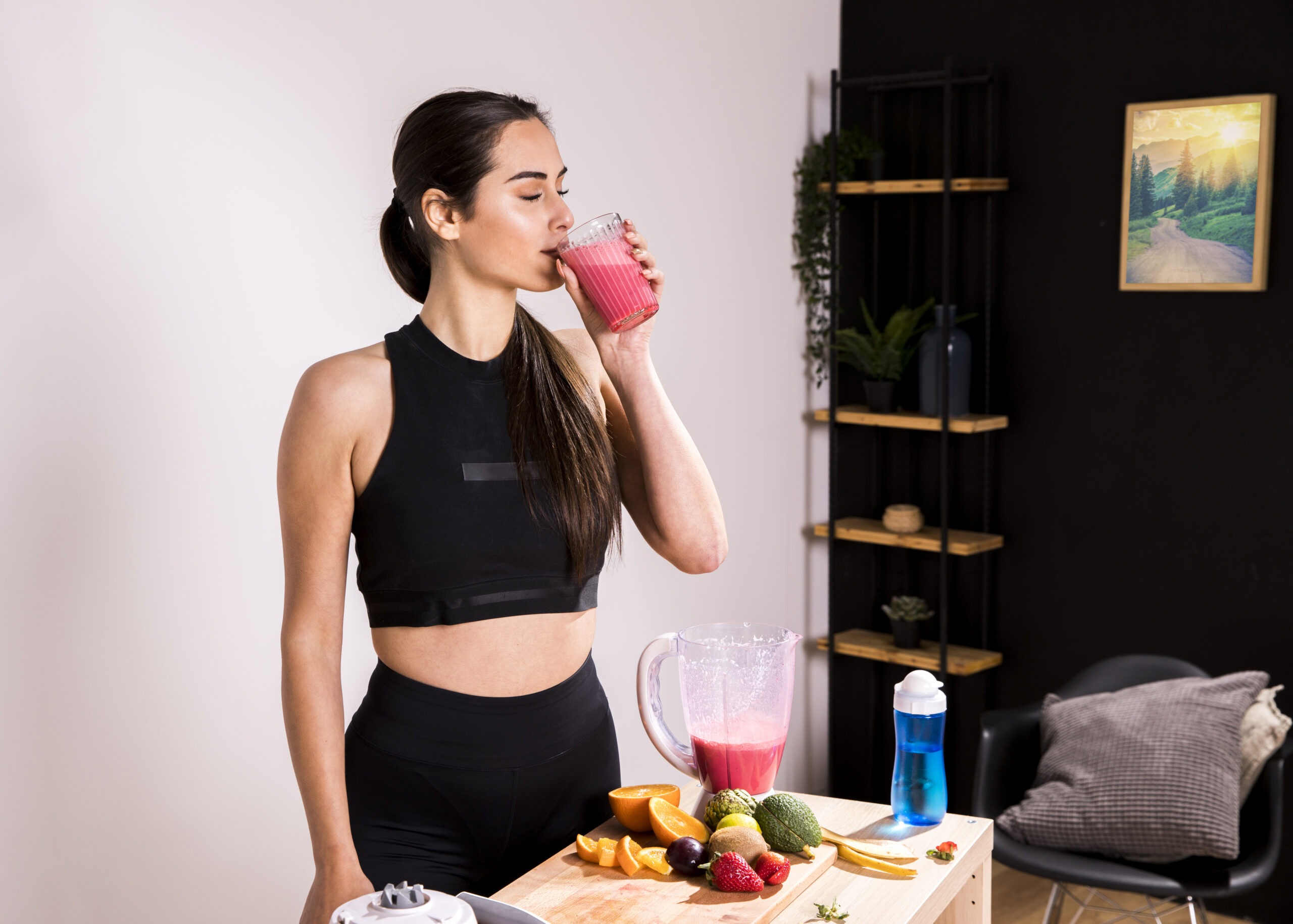 Whether you need to gain weight, lose weight, or just have a healthier diet, a meal plan for body building can help.
Body building is about getting big and toning up by having a gym routine in place, which has you exercising progressively with various levels of weights and having a solid diet plan.
A person can use the same tactics of bodybuilding to provide an extra challenge for their regular workout routines. People interested in growing muscle, whether for bodybuilding or general fitness, need to focus on challenging resistance training to trigger the development of muscles
Bodybuilders need to put in the work not just at the gym, but at home too. It's important to pay attention to what you're eating and make sure it's appropriate for your goal.
Benefits of Meal Plan Body Building
Bodybuilding can be a healthy habit if you make full use of the different types of exercises. This will help you get in shape, improve cardiovascular health, and build muscle.
Strength training is important for overall health. According to some reports, it reduces the risk of several mortality risk factors.
Other athletes will no doubt find that following a healthy and nutritious diet is important for their performance, so it's a great idea to follow good nutrition. This might include including various nutrients like protein and calcium in your diet.
Adhering to a nutrient-rich meal plan can also help reduce the risk of developing certain conditions and diseases. These are factors that can negatively impact your quality of life and ultimately cut short your life expectancy.
What are the 5 important things in Meal plan Bodybuilding Nutrition?
It's important to listen to your body and fuel it accordingly. Having a dynamic workout plan for body building will produce the best results when synched up with a healthy meal plan.
Here are the 5 most important aspects of a body-building diet: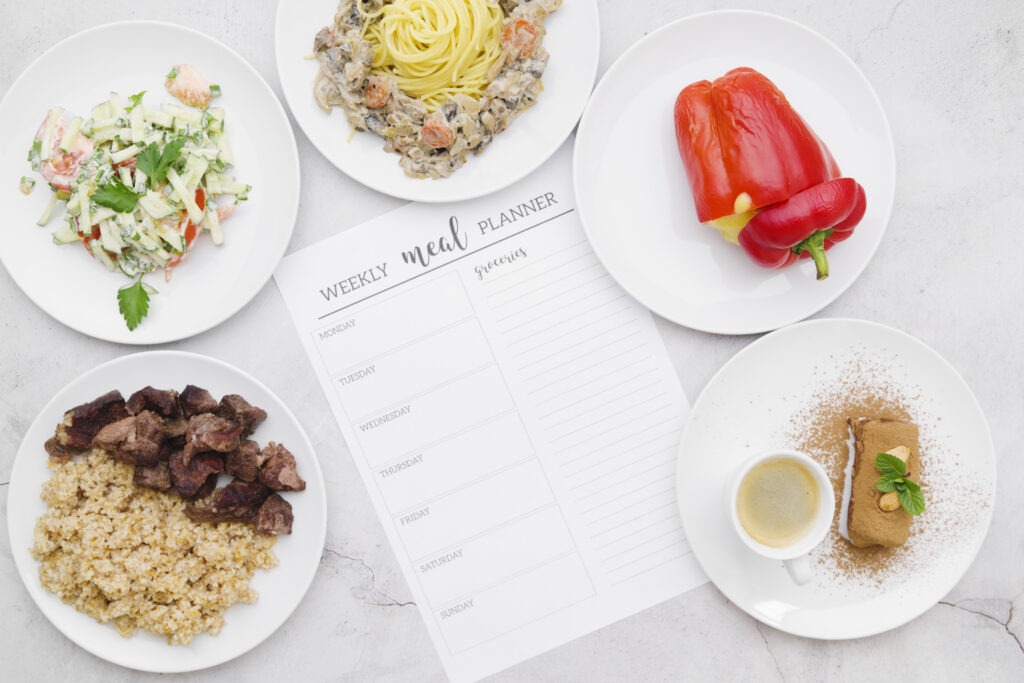 1. Stay Hydrated
To ensure your body functions at its best, make sure you drink plenty of water with no added calories. Also, ditch the sugar-laden drinks that will wreck your defenses. If you're craving something sweet- try a low-calorie amino acid blend instead!
2. Reduce Processed Foods from your diet
Going on a body building diet is tough, but removing high-calorie, nutrient-poor foods from your diet and adding more fruits and vegetables for snacks can help you stick to your meal plan. Not only will you feel better physically as a result of cutting out junk food, but also by watching what you eat, your cravings for unhealthy food will decrease. Your workout will feel.
3. Eat Plenty of Lean Protein
To maximize muscle growth and burn fat while tricking your body into releasing fat-burning hormones, it's important to eat protein every few hours. You should measure one macronutrient: it's this one! High-protein foods are a good place to start but make sure you get your protein from diverse sources is important too. Look out for slow-digesting casein powders or shakes to make sure you're meeting your goals.
4. Eat Throughout the Day
Yes, three meals a day is enough to grow muscle or lose weight. But for many of us, it is more effective to eat frequent small sandwiches and healthy snacks over the day. This helps to fuel your body and better regulate your blood sugar levels, as you adjust to living a fit lifestyle.
5. Carb Intake
Carbs essentially come in two forms: starchy, faster-action options such as rice, bread, and pasta that raise blood sugar quicker; and non-starchy carbs like fruits, vegetables, and whole grains which are filled with fiber. These types of carbs raise blood sugar gradually. Non-starchy carbs should be the core of your carb intake. The timing of when you eat starchy carbs is key to reaching your weight loss or body building goals, they should be eaten before workouts, for example, when people need to provide their bodies with energy.
7-day meal plan for Body building
Nutrition or Meal plans will vary from person to person, and usually depend on what their body building goals are. For example, someone following a bodybuilding meal plan may want to cut excess body fat. If this is the case, different sports nutritionists may make different recommendations.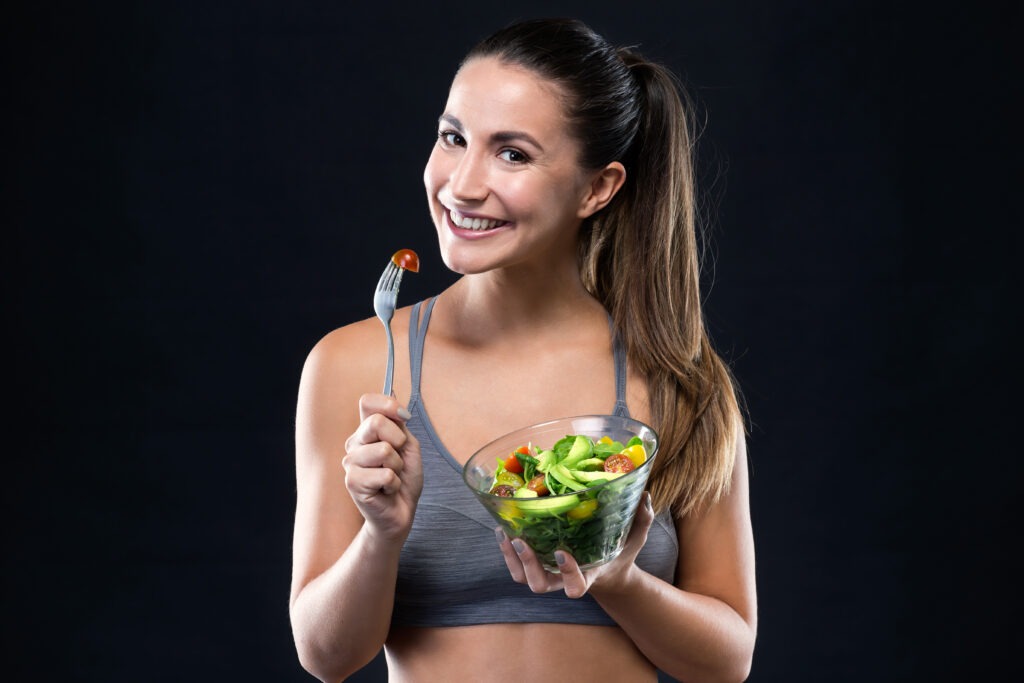 Here is a 7-day body building meal plan.
Body building Meal plan : Day 1
Day 2
Day 3
Day 4
Day 5
Day 6
Day 7
Body Building Supplements
Supplements and vitamins that may help a bodybuilder include creatine monohydrate, caffeine, beta-alanine, omega-3, and citrulline malate.
Every meal plan is easier to follow when you have protein shakes on hand. Have one post-workout or any time you need a low-calorie & high-protein meal replacement. When choosing a health supplement, it is important to note that the FDA regulates the industry.
Risks involved in Body Building
When you train too much, you'll get tired and hurt. This can lead to overuse injuries and rest is important to stay healthy.
Every 90 seconds, how many people are thinking about food or their body size?
Take Away
A good body building meal plan should follow the following guidelines: it should consist of a balance between healthy fats, proteins, and carbs. A person needs to eat three to six times per day and adjust their total caloric count according to what goal they're trying to achieve.
A person should speak to their doctor or a certified fitness professional before starting a bodybuilding routine or meal plan for the first time.
---
Products That We Suggest for you
Beast Mix – Pre & Post Workout Powder
Beast Mix is a natural, safe, and effective substance that helps you tap with your inner animal. Also, on the first cycle, you will feel the strength and energy blasting through you. Beast Mix will assist you in achieving the size and strength that your body desires. Naturally.
To know more and purchase, Click Here
MassExtreme- For Muscle Building
Mass Extreme is a one-of-a-kind blend of powerful ingredients that boost energy immediately. Therefore, the result is immediately apparent! You'll get more out of your workout and your muscles will grow more quickly!
To know more and purchase, Click Here